15 Best RV Rental Destinations in the USA
Imagine the freedom of being able to rent a RV and go just about anywhere your heart desires for your next vacation. Imagine spending as much time as possible traveling once you retire. Imagine not needing to pay for hotel rooms everywhere that you went. Well, that's possible when you choose to buy or obtain an
RV rental near you
. RVs are truly one of the best ways to explore the country, and it can be a cost effective method of traveling. If you already have an RV, or you are thinking of getting one, you will want to have a wealth of destinations that you can visit. Below and in no particular order, you will find 15 of the top places to visit in the United States with your RV.
1. Explore the Zion River (Virgin, Utah)
Those who want to explore Zion National Park are going to love the Zion River Resort in
Utah
, which is a mere 13 miles from the park. The resort has full RV hookups, along with concrete parking pads and grills. You will also be able to enjoy free wireless connections when you are at the resort. This makes a great option to visit not only Zion National Park but also many of the other interesting sites in the area, such as Bryce Canyon National Park and even parks of the Grand Canyon. This is a popular spot with those who want to visit the area, and some people stay for weeks at a time, or more.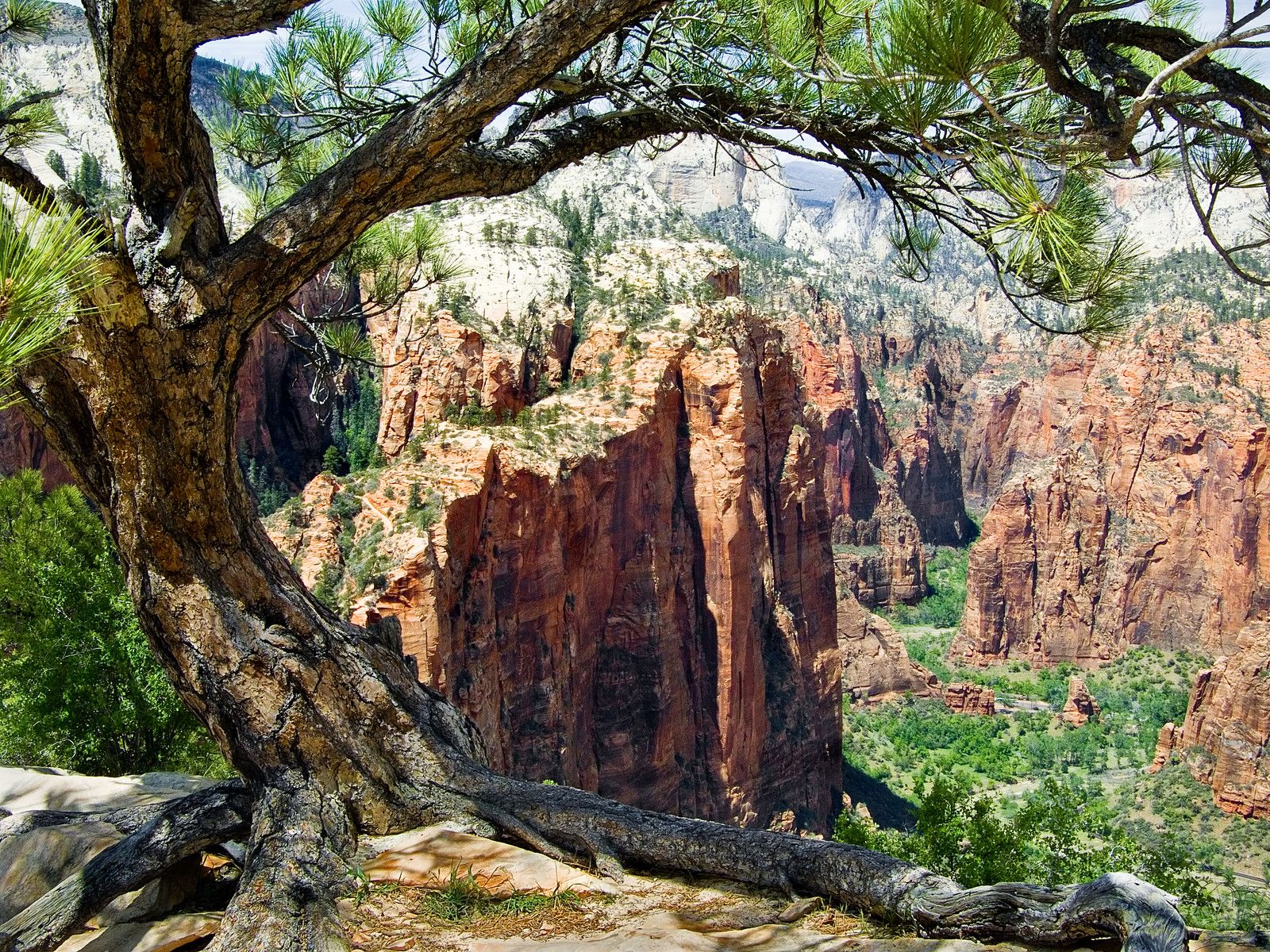 2. Crater Lake National Park, Oregon
One of the top options for those who are looking for truly stunning beauty when they are out with their RV is Crater Lake National Park in Oregon. Those who want to explore one of the
best lake rv camping lakes
s and the trails will want to take their RV to the Mazama Campground, which features several RV sites with electric hookups. They also have other sites without electric hookups for those who might want to rough it a little. You can find some nice pull-through sites at the campground, as well. Each of these sites offers up a picnic table, along with a fire ring, and a food locker. The campground has some other features and facilities that are often popular with campers including toilets, showers, and laundry facilities.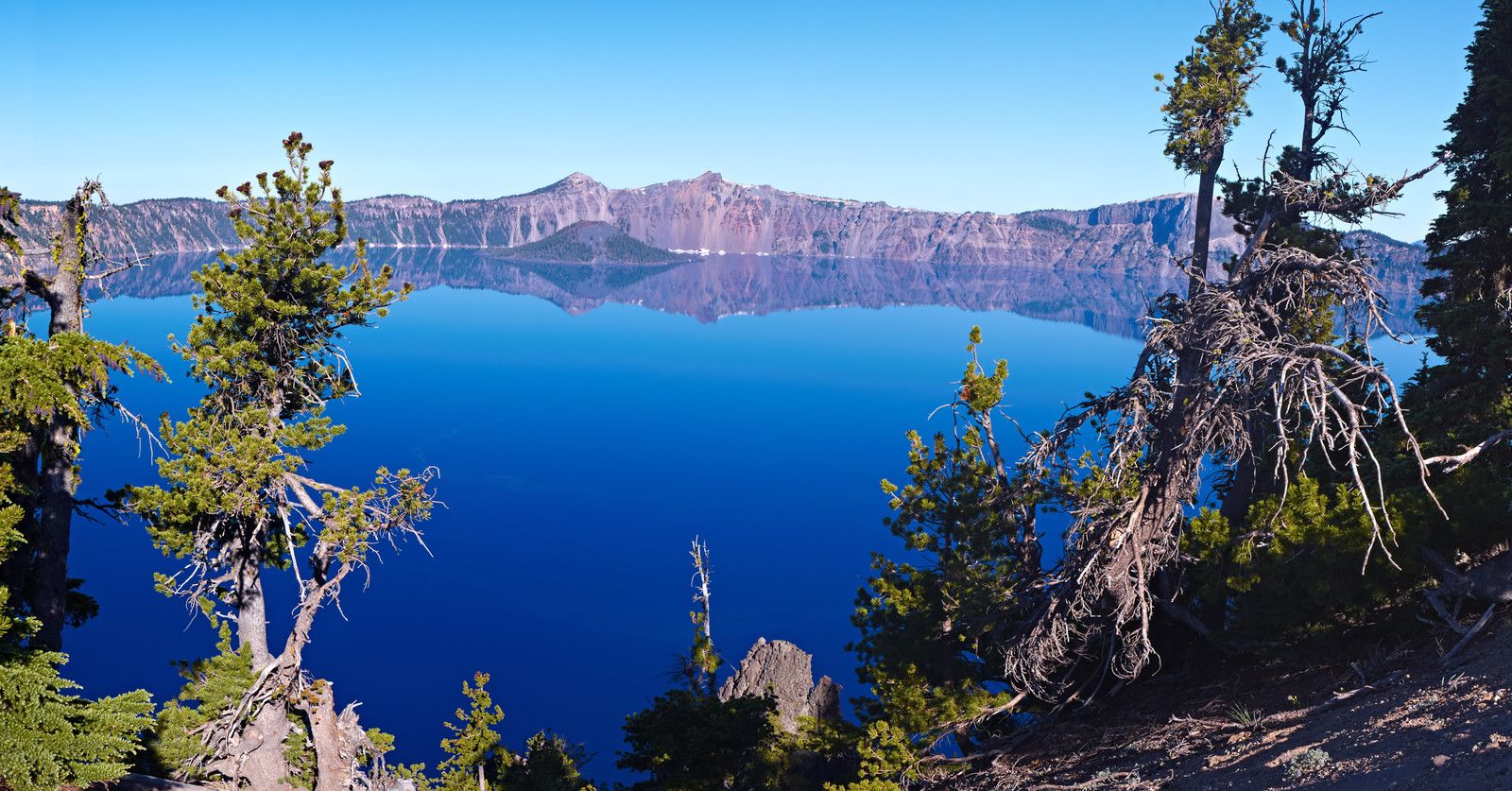 3. Vicksburg National Military Park (Mississippi)
Located in Mississippi, this park features different RV parks in the area. You should be able to find a number of options, such as the Battlefield Campground. There are pull-through spaces, electrical connections, and gorgeous lots. Some of the larger campgrounds in the area will feature restrooms, showers, laundry facilities, playgrounds, wireless connections, and more. Staying here is going to put you close to the Mississippi River, and it will ensure that you are close to many of the great historical sites in the park.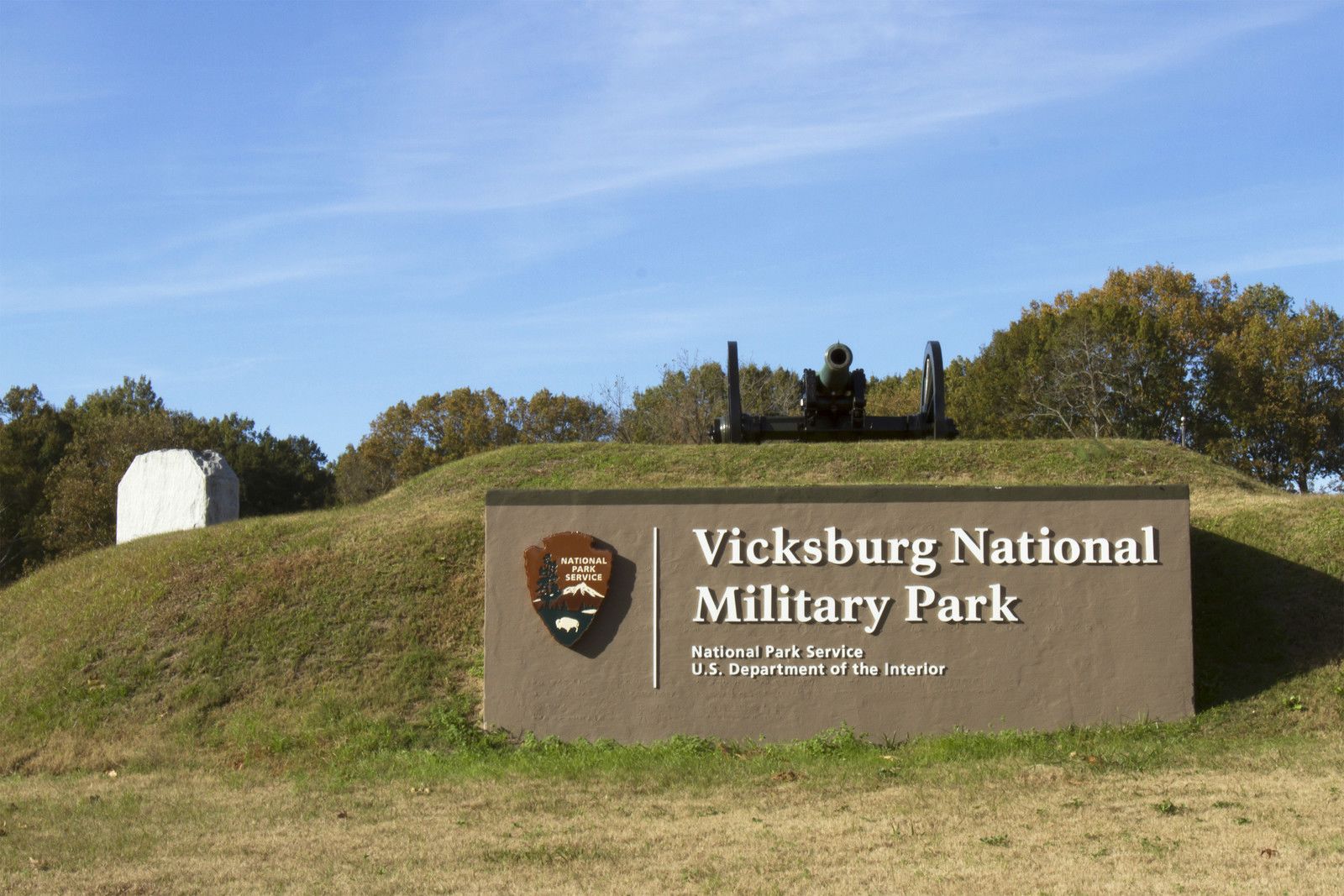 4. Yosemite, California
Yosemite is a large national park that has some of the most beautiful and impressive views of nature in the world, and it is no wonder that this tends to be one of the most popular destinations to visit, whether in a tent or
renting an RV in California
. One of the most popular parks in the area is Yosemite Pines RV Resort. It offers a range of features that help to make it a good choice for RV campers. It offers pull-through sites, it has full hookups, wireless connectivity, restrooms, showers, laundry, a camp store, and propane available. There is pool access, a playground, and trails. Best of all, it puts you in one of the best parks in the world.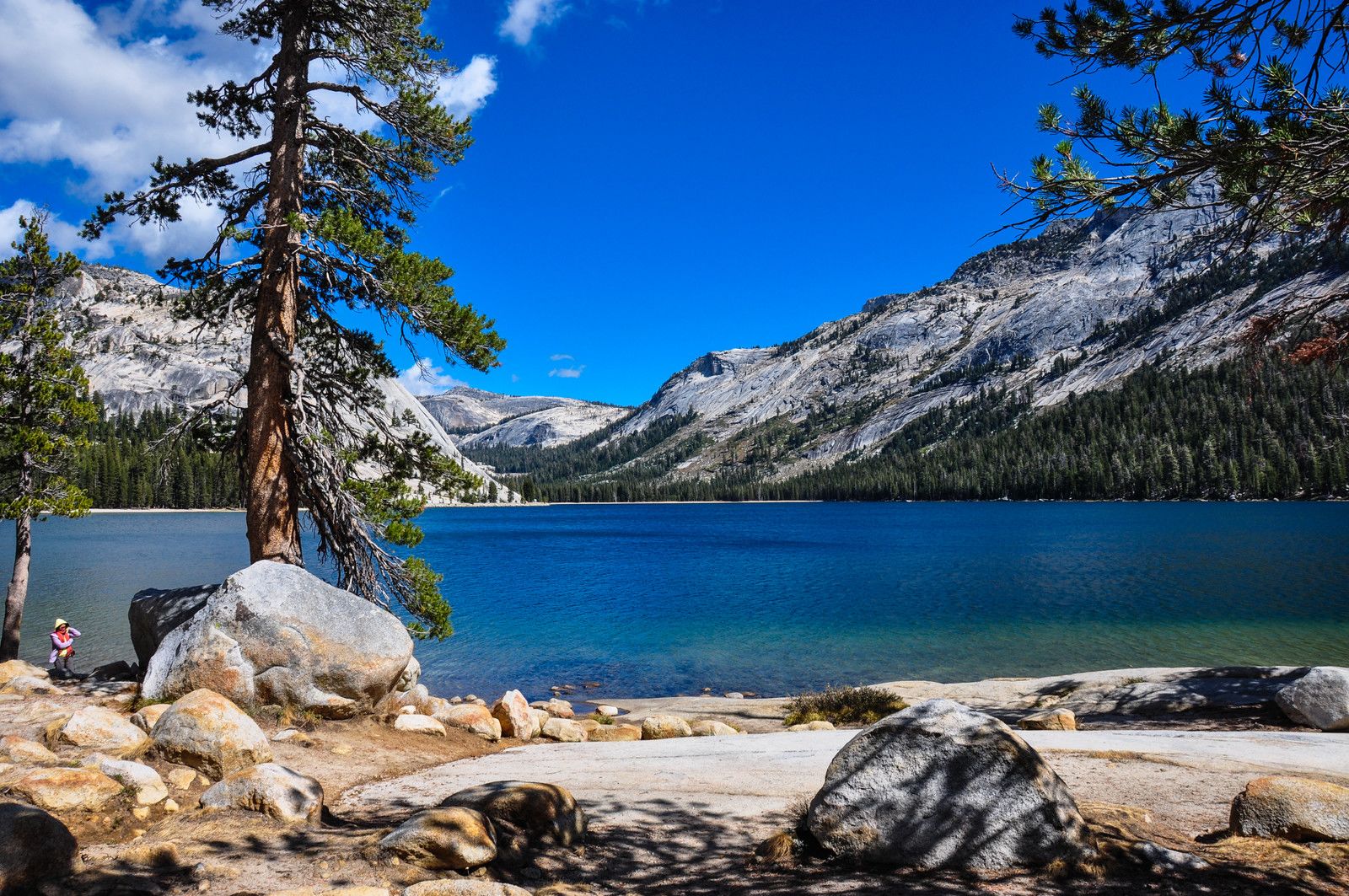 5. Chaco Culture National Historic Site (New Mexico)
If you love history, and you like desert vacations, then heading to New Mexico could be a good option. While there are a range of RV spots in the area, you might want to consider checking out the Gallo Campground. This is going to put you right near the Chaco Culture National Historic Site, where you can find a range of incredible ruins, petroglyphs, and more. The campground features 47 sites, which have fire rings and picnic tables. It is important to keep in mind that the RVs need to be under 30' here, and the camping is rustic. This means you are not going to have any hookups. However, you will find that it is a very affordable option.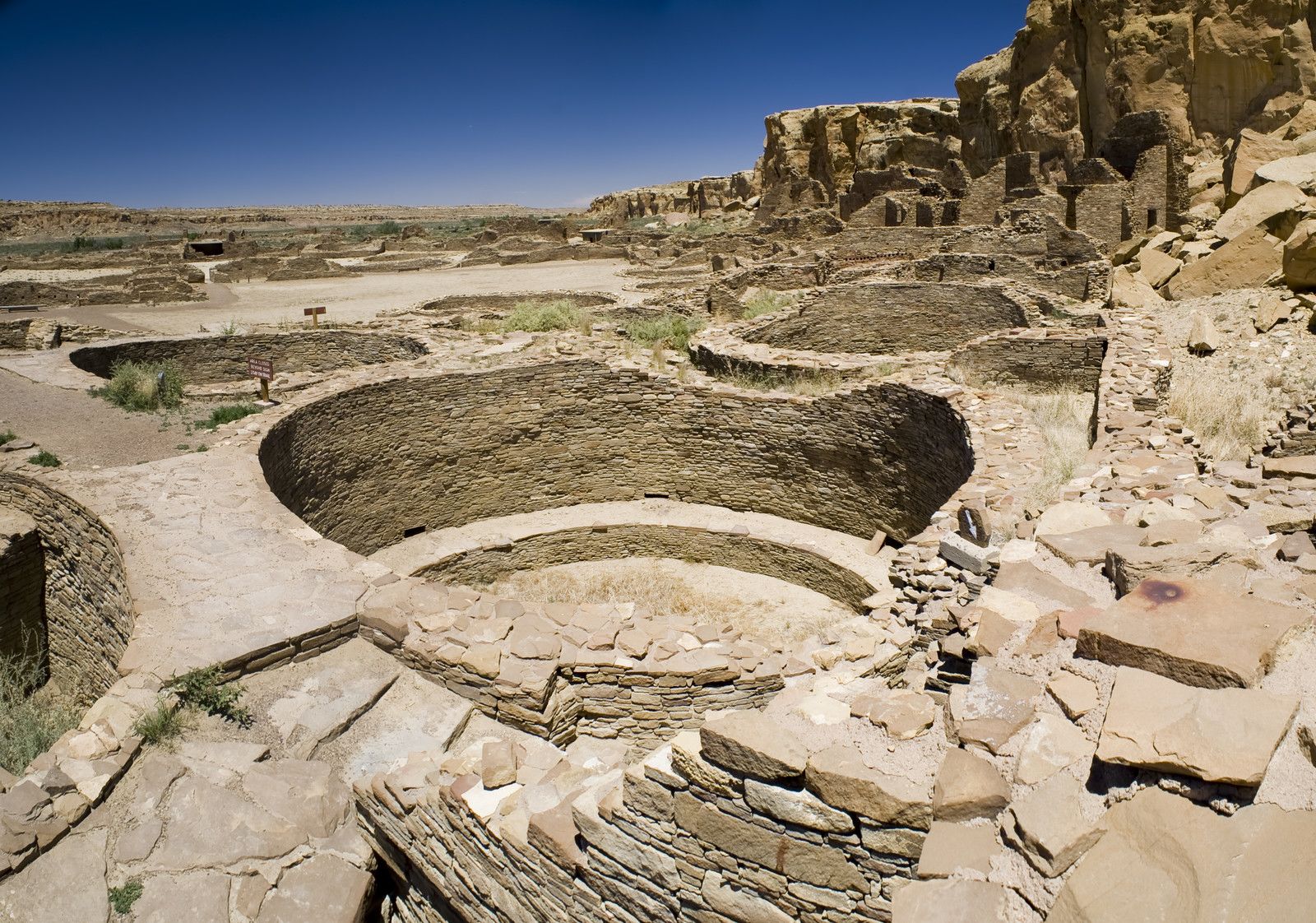 6. Oasis Las Vegas
While many people love the idea of heading out to nature to enjoy and all that it offers, there are others who want to take their RV to the fun and excitement that is
Las Vegas, Nevada
. Who can blame them! Fortunately, you will find that there are some stellar RV parks in the area including Oasis Las Vegas RV Resort. This resort is going to make sure that you are only a short distance from the strip and from Fremont Street. In fact, they even have a Fremont Street shuttle from the resort. Some of the amenities at the RV resort include a pool and spa, a putting course, a fitness center, complimentary WiFi, and
much
more. When you stay here, you are staying in style.
7. Horse Thief Lake in (Hill City, South Dakota)
Horse Thief Lake in Hill City
South Dakota
is a family owned campground that could be the perfect place to visit for those who are looking for a quality rustic camping experience in their RV. Even though you might find that the features and the amenities are minimal, it is nice for those who are looking to get away from it all. It offers fire rings at all of the sites, along with a heated pool, and even a small shop that has a range of basic items that you might need.

8. Key West, Florida
There are many reasons to want to visit Key West, along with other parts of Florida. There tends to be great weather throughout much of the year, it is very popular with RV vacationers, and you can find some great options when it comes to RV campgrounds, such as Boyd's Key West Campground. There are many
things to do near Key West, Florida
. This site offers up some sites that are right along the ocean and only minutes from everything that is happening in Key West. In fact, you are only going to be a couple of miles from Duvall Street, which is one of the hottest spots in Key West. This RV campground offers a beach area, a pool, free wireless Internet, a pool, and more. It also has 250 sites. Be aware that even with that many sites, this is a popular RV campground, and it does fill up quick.

9. Hunting Island State Park (South Carolina)
If you want to travel to South Carolina, then you may want to spend some time exploring all of the wonder and beauty that is Hunting Island State Park. This park offers camping in the northern portion right near the ocean. Because it is so close to the ocean, it means that you are just about always going to have a nice view no matter what site you get. There are some sites at the park that are large enough to handle RVs that are up to 40' long in case you have a big RV. All of the sites will have water and electrical hookups. There is a lot to love about this location, and you are certainly going to want to bring a camera along with you. Take photos of the beach, the ocean, and all of the wildlife that makes its home in the area.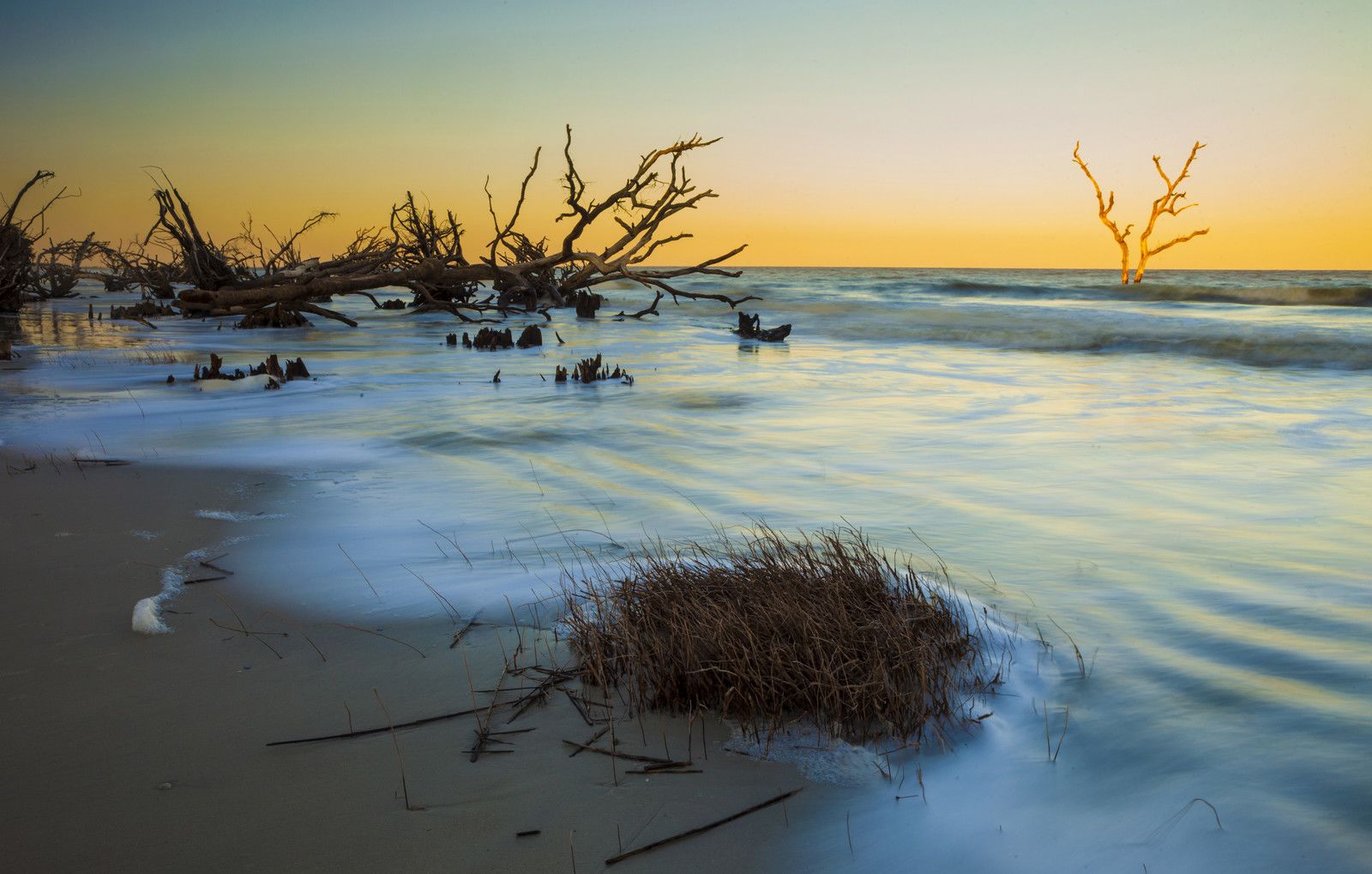 10. Big Sur, California
Stepping into Big Sur and the surrounding area of California can feel like stepping onto another planet thanks to the massive redwoods that grow there. You will feel dwarfed by these trees, and you will enjoy the beauty that the area offers. Not only will you be able to spend time amidst the ancient trees, but you will also be only a short distance from the beach. There are some great places to bring your RV in this area including Fernwood Resort. The maximum site for RVs at this resort is 30'.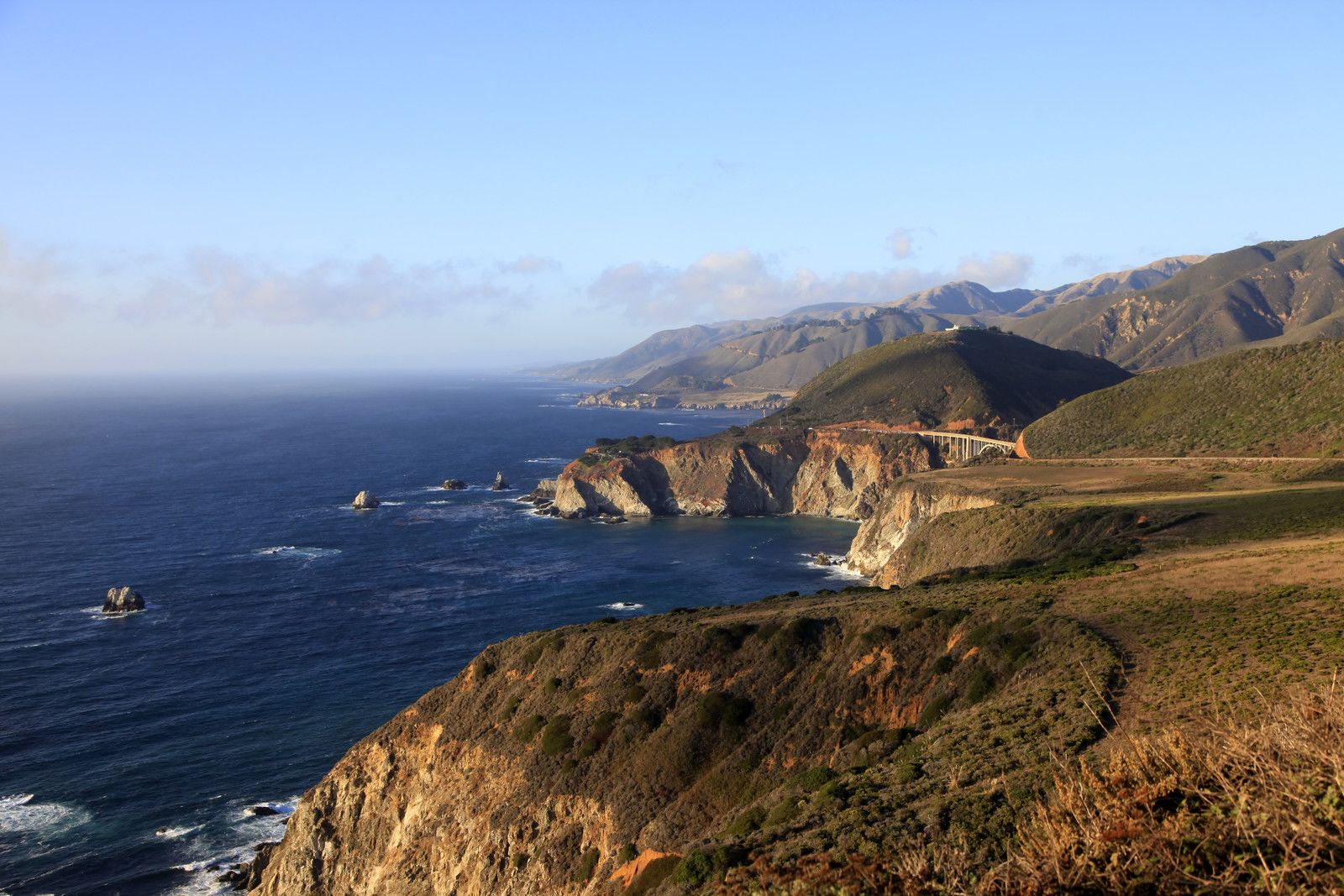 11. Lake George, New York
One of the most popular places to visit in Upstate New York is certainly Lake George. There is a lot of history associated with the area and the lake from the Revolutionary War and earlier. You can visit a number of historical sites, such as Fort William Henry, and you will find countless trails to hike. Of course, there are all of the lake activities, as well. RV travelers will want to consider staying at the Lake George RV Park. They have a range of amenities that go beyond what you might find at other parks. This includes live entertainment, movie theaters, and even trolley service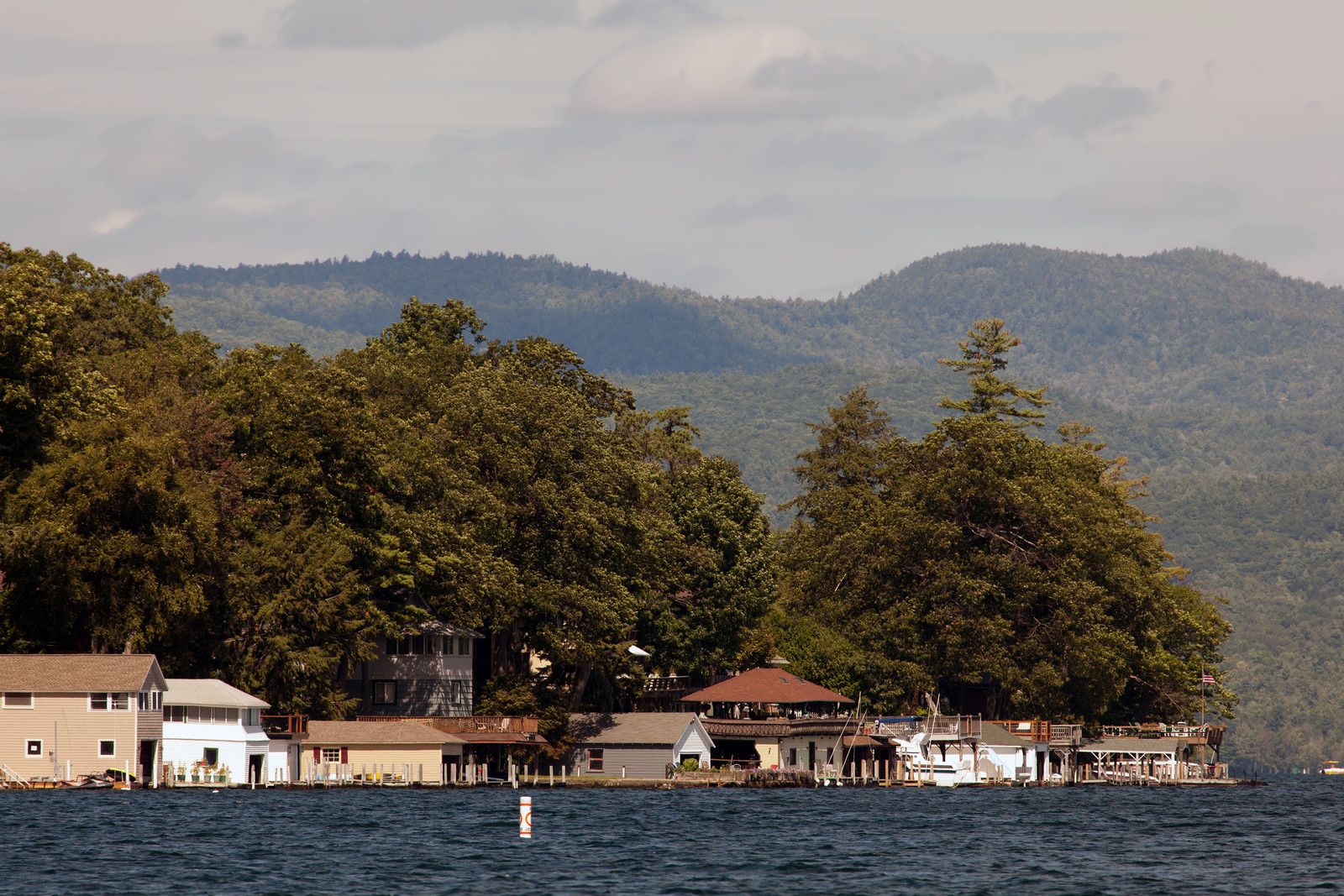 12. Breckenridge, Colorado
Colorado offers up many beautiful places to visit and stay in your RV, and the small resort town of Breckenridge is one of the most popular. This is true no matter the time of year you visit. If you would like to hike, bike, and explore the great outdoors, or enjoy the little shops and eateries in town, it is all just a short distance from spots such as Tiger Run Resort. The resort offers some great RV sites that are in beautiful locations. Pets are allowed at the resort, too, which is great if you enjoy traveling with your furry friends.
13. Spend Some Time in Fort Myers Beach, FL
You might not realize it, but even in places like Fort Myers Beach, you can find some great places to bring your RV. If you want to visit the area, and you want to take your RV, consider staying at Gulf Waters RV Resort. This resort has everything that you could possibly need and then some. You will find a number of sites, even for large RVs. The resort property offers a lake with fountains, a heated pool and spa, a restaurant and tiki bar, full hookups, WiFi, an area for pets, laundry, and showers, and it is even gated. Staying here is truly staying in luxury.
14. Branson, MO RV Campgrounds
One of the most popular vacation destinations in the country is Branson, Missouri. Rather than staying at one of the hotels when you are exploring all of the fun and entertainment that Branson can offer, consider staying at one of the RV parks, such as Branson Lakeside RV Park. This is located on the shores of Lake Taneycomo, which offers everything you are going to need. Not only can you fish on the lake and enjoy some quiet time, but you can also walk to Branson Landing and find a range of shops, restaurants, and even a river walk. They also offer free rides to Historic Downtown Branson.
15. Phoenix, Arizona
If you are looking for a quality place to stay in the Phoenix area, consider Desert Shadows RV Resort. It is one of the many RV spots around the city, and it offers a whopping 638 spaces along with some great facilities. All of the RV spots have a concrete patio, and many of them are pull-through spaces. They have water, sewer, and electrical hookups, as well. When you choose to stay at one of the RV parks around Phoenix, AZ, such as Desert Shadows RV Resort, you are going to be close to some wonderful places to visit. Not only are you close to all that the city has to offer, but you are near some beautiful natural areas, such as Papago Park, as well. When you are choosing an RV destination, it is always important to check out the latest information about the park that you want to visit to make sure that it is going to accommodate your RV and meet your needs. For example, you don't want to make the mistake of choosing a rustic campground when you need to have a campground with Internet access. As you can see, there are plenty of fantastic places to go all across America in your RV, and this just barely scratches the surface! Start with some of these locations and then build up a list of other places that you might want to go.